L639 Zenith Blue '67 Beetle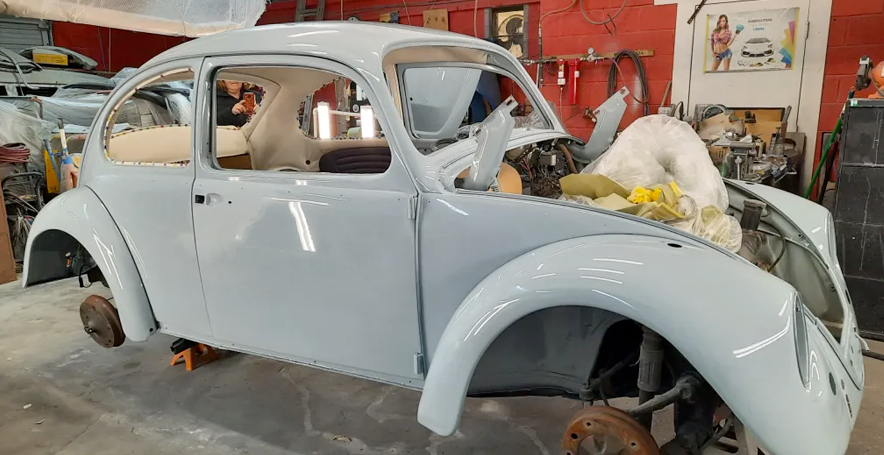 This one is a bit hard for me to compose. I learned from Rick's wife, Elfi that he recently and suddenly passed away from an illness he was battling. Anyone that knew Rick knows how much of a fighter he was; always getting back up, always giving it another go when things got tough. I'm very saddened to learn this news, as he was also my friend. He reached out a few years ago when he purchase this L639 Zenith Blue '67 Beetle to restore. I did my best to guide and be a mentor when needed.
Elfi knows that this is a special car, and wants to see it back on the road and not just sitting in her garage. Rick put so much passion and love in to this special '67 Beetle. It's available at a very fair asking price. Someone, take this '67 Beetle home. Thank you, Rick for the friendship, jokes, and good humor as we went along.
Let's all point our timing lights to the sky and honor Rick Ortenburger.
Onward and upward.
Status: FOR SALE
Location: Draper, Utah
Price: $27,000, OBO
Owner Contact: pendel@aol.com
Phone: (801) 520-0967
---